SERVICES: Website Design and development, marketing materials, Product Photography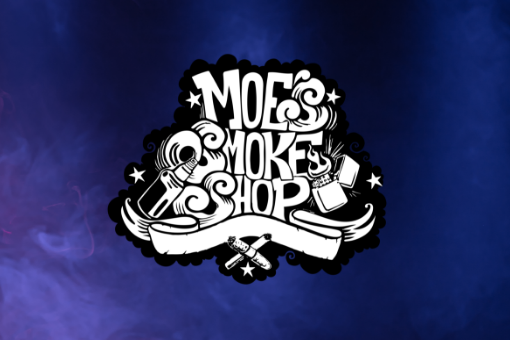 Moe's Smoke Shop is your ultimate destination for an unparalleled tobacco and smoking accessory shopping experience. Founded in Bismarck, North Dakota in November 2020, Moe's aims to redefine the tobacco industry by offering a vast selection of products at unbeatable prices. With a strong commitment to top-notch customer service, a pristine store environment, and a knowledgeable staff, Moe's Smoke Shop guarantees a shopping experience that sets the standard. They not only provide the finest quality products but also price match with competitors. Visit Moe's and uncover what awaits you – you might just find your own smoking nirvana.

We offered comprehensive website design and development services, creating a user-friendly online platform that showcased all of their in-store products. In addition to this, we designed marketing collateral, including catalog booklets and flyers, to enhance their brand presence and reach their target audience effectively.