SERVICES: Responsive Website Design . Web Development . Front-End Development
Industry – Health and Wellness
Orawan Well Being is a local spa inside Salons by JC in Arlington Heights. They offer personalized wellness services, including massages, facials, body wraps, and waxing. With a team of five skilled therapists, they've been promoting well-being since 2015.

Our challenge was to revamp Orawan Well Being's outdated, non-user-friendly website that lacked mobile responsiveness and usability issues. Our solution was a complete redesign, creating a mobile-responsive site with a user-friendly interface and a seamless booking system. The result is a modern, user-friendly website that the client is delighted with, enhancing her online presence and the booking experience.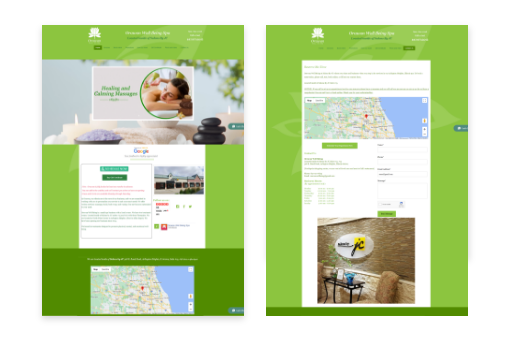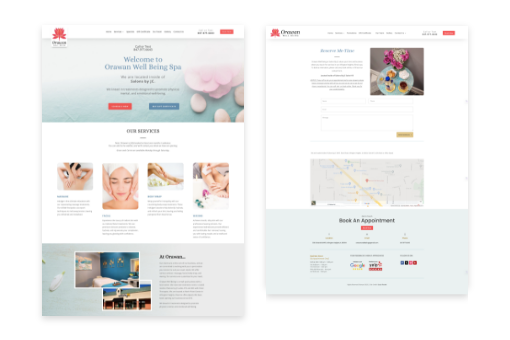 The transformation of Orawan Well Being's website goes beyond functionality; it's also about creating a fresh and inviting online presence. With a sleek and modern design, the website's aesthetic now matches the quality of services offered at the spa. This updated look not only improves the user experience but also leaves a lasting, positive impression on visitors. It's a brand new look that reflects the excellence of Orawan Well Being.