SERVICES: Website Development, Ecommerce Site, Print Materials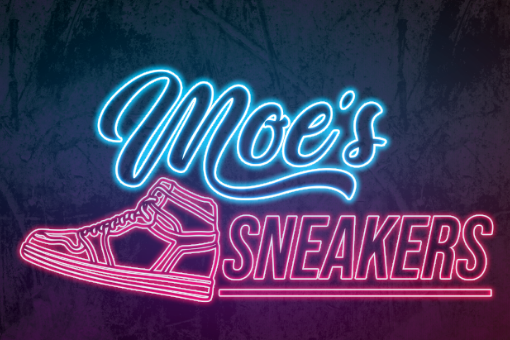 Moe's Sneakers is your go-to place for top-quality, second-hand sneakers. They offer a diverse collection from brands like Nike and Air Jordans, catering to all styles and sizes for men, women, and kids. It's a destination for sneaker enthusiasts seeking quality and variety in a passionate community.
Our central role involved developing an intuitive e-commerce website for Moe's Sneakers. The website features user-friendly navigation, search options, and secure payment methods, ensuring a smooth online shopping experience for customers. 
We also integrated inventory management and order processing systems to streamline their operations. In addition to the website, we crafted their logo and designed marketing materials. This comprehensive approach has allowed Moe's Sneakers to showcase and sell their premium-quality sneakers to a wider audience effectively.